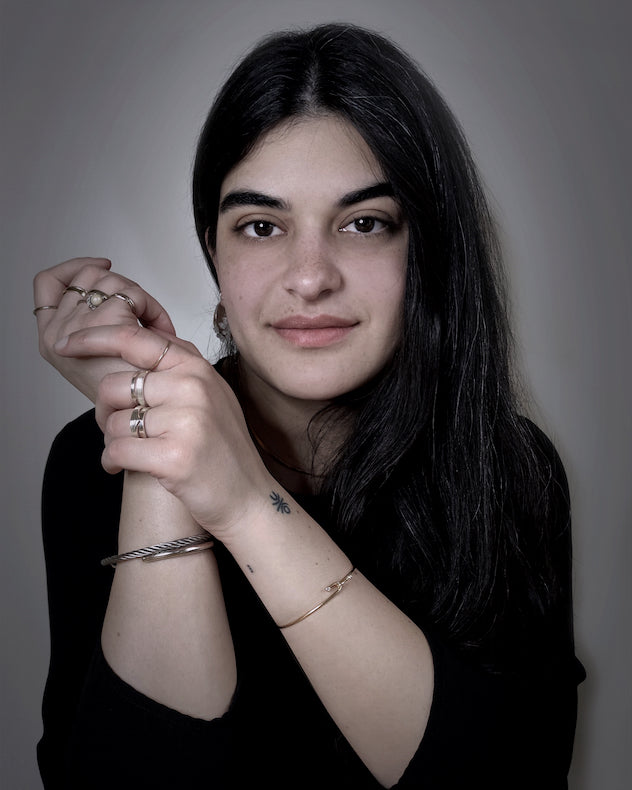 we are cœur brisé ™
and like every broken heart, we are bold and passionate cœur brisé is a london-based label for artisanal, one-of-a-kind jewellery, merging digital design and contemporary fabrication methods with natural, biological processes.
our designs are the outcome of a detailed digital exploration, aiming to create contemporary, yet timeless pieces of jewellery. our background in architecture allows us to explore unique forms & intricate designs, sophisticated but unlike any ordinary.
each piece is carefully custom made and fabricated in belgium and the uk, using 3d printing and only high-quality, solid cast metals. not plated, not vermeil; so that they last a lifetime.
following a multi-step process, each piece is meticulously fabricated to order; our crystallised models are designed following forms that allow the biological process of
crystallisation to occur naturally on the surface of the metal.

each piece of cœur brisé jewellery embodies a unique journey from digital exploration to a beautiful statement piece.
cœur brisé jewellery is a trademarked name
our crystallised jewellery are registered designs by the intellectual property office uk
design

everything starts with a sketch; we do love digital design tools, but every idea is born in a piece of paper

our forms are inspired by nature, the soft curves of cycladic architecture, the fluidity of water streams

computational modelling

our geometries are then explored digitaly, using computer-aided design tools & algorithmic modelling tools, merging maths, technology & science

fabrication

this process is a series of steps that include 3d printing our geometries in wax, casting them in solid metals & finally hand-polishing carefully each piece
what we do

the idea of combining crystals with precious metals came after some
experimentation aiming to create new fabrication methods. we never knew that it would lead us to a series of registered designs of jewellery

how it started

the brand started as a project initially with the ambition to funnel our creative energy into something that would make us feel empowered & enable us to transform our imagination into pieaces of wearable art

who we are

architect, designer & creator

the face behind the design, digital modeling & every creative process required to create this unique collection of jewellery.

each item is a piece of our heart